Lettuce is a popular crop among home gardeners and professional farms alike. But how do you know which pH level to use for hydroponic lettuce? We've got the answer in this article.
Hydroponics is an excellent way to grow your own healthy food. Lettuce, one among the most common crops grown in this system, is great for newbies because they are disease-free and easy-to-cultivate plants that offer plenty of health benefits when consumed.
When cultivating hydroponic lettuce, it needs a specific pH for optimal growth, accurate temperature range, balanced nutrient solutions, and more. Therefore, we will talk about the best pH for hydroponic lettuce, as well as some other requirements you must be aware of. Now, without further ado, let us jump right in!
Hydroponic System for Growing Lettuce
Hydroponic lettuce farming is a method of growing crisp, fresh greens without the need for soil.
Water solutions containing nutrients are used to grow plant life in nutrient-rich waters. This makes them more resilient and disease resistant than traditional farms methods that use ground-based preparations full of pathogens.
Hydroponic lettuce systems offer many advantages over soil-based culture methods. The plants grow faster, with higher yields and healthier leaves that are free from pests. They also require much less work on your part.
You can purchase a complete hydroponics unit if you are new to this lifestyle choice. However, opting instead for DIY will let anyone get started right away without any technical know-how needed at all.
pH Required for Hydroponic Lettuce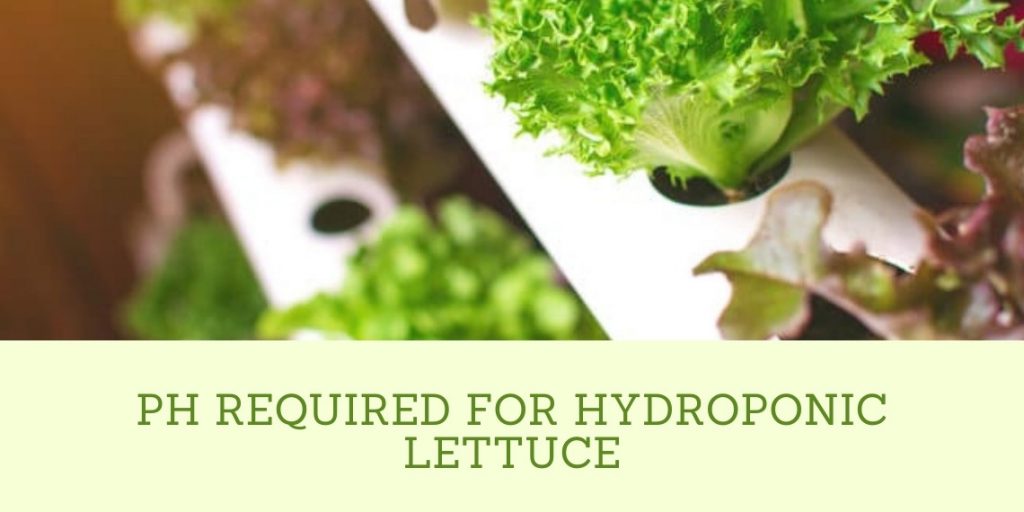 Hydroponic lettuce needs a specific pH range to grow healthily and be nutrient-efficient. The required level of acidity in these solutions falls between 5.6 and 6.2. This range is just right for reducing the activities of algal growth while still allowing plants ample absorption opportunities with their nutrients.
Seedlings need a pH level of 6.4 while they are growing, and it should be adjusted down to 5 when the plants have matured.
But what can happen if the pH of your Hydroponic Lettuce plant goes too high? In turn, that could lead to nutrient lockout. This is a condition where nutrients are unable for absorption due to a wide range in acidity or alkaline levels with plants.
When you are not giving your lettuce plants enough nutrients, they will start to show signs of deficiency. You will see symptoms including leaves yellowing and plants wilting appear with the lack in growth or development for younger leaves on mature heads.
This can also affect stem thickness at maturity, which causes it to be shorter than normal when grown under optimum conditions. If you do not take action fast, there is a high chance you may lose your lettuce plants. So, to avoid this from happening, make sure to always check the pH levels daily.
Nutrient Solution for Hydroponic Lettuce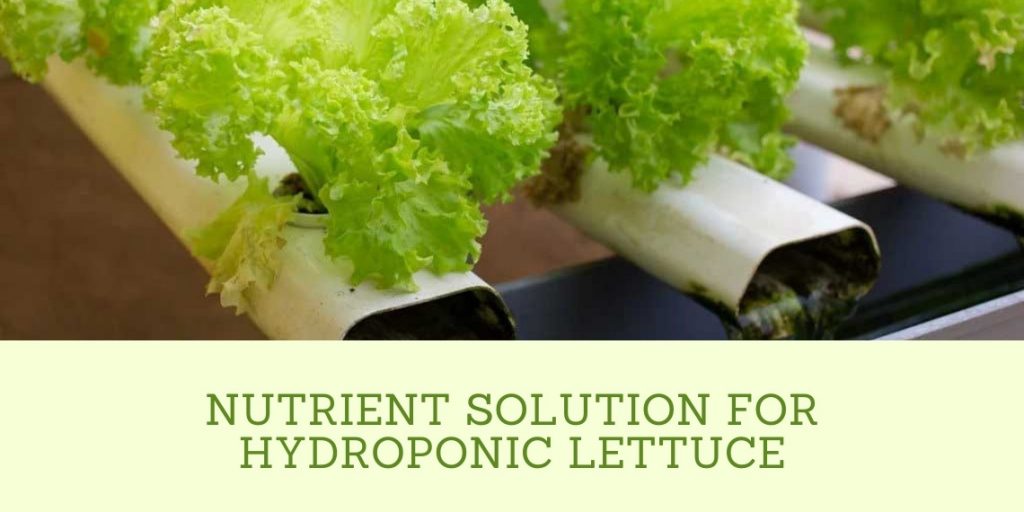 To grow healthy and delicious lettuce, it is important to provide the plant with high quantities of calcium, potassium, and magnesium.
Calcium is a key nutrient for the growth and health of lettuce. This nutrient deficiency can lead to leaves tip burning. So, it is important that you check your calcium levels before planting seeds or buying plants from stores.
The key to a successful harvest is providing the right nutrients for early-stage growth. At this point, we do not want anything pushing our lettuce into its flowering or bolting stages because that will only cause bitter leaves with no yield potentials.
Although lettuce has a wide variety of different varieties, some are more nitrogen-sensitive than others. Check the nutrient pack's instructions for guidance on how much and when it should be applied. This way, you can make sure your leaves do not turn color before they are ready.
Other Requirements
Temperature Range
The best conditions for growing lettuce are a cool environment with temperatures ranging from 68-75 degrees Fahrenheit. When the temperature gets too high, plants will bolt or flower prematurely, which gives us bitter leaves.
Try not to exceed 77-degree summers as this could cause them to go into bolting mode and produce undesirable results in your crop yield.
Growing Media
Lettuce thrives in a range of growing media, including coco coir, rock wool, etc. But the main factor for its success is the nutrient solution. The nutrients provide all of its support and allow it to grow healthily with little effort on your end. The right kind of nutrients is important for the healthy growth and fertility of your lettuce.
Ventilation
Oxygen levels in the soil can affect which lettuce varieties grow well. Some types of greens tolerate low oxygen, but we recommend you maintain a well-ventilated system so that roots get enough air to stay healthy and happy. For perfect results, try with a DO around 8 parts per million (ppm).
Light Duration
Lettuces require very little light. They can get by with 10 to 15 hours of light a day and prefer moderate or low-light settings for the best growth potential in their respective environments.