Hydroponics is often considered an "easy" way to grow plants. It's a technique that doesn't rely on the soil and is perfect for those who don't have access to large parcels of land. But do you know if hydroponics need sunlight?
As it turns out, sunlight is often not necessary for hydroponics because plants can produce their own energy through a process called photosynthesis. Photosynthesis allows the plant to use light as an energy source, typically during the day.
But there are also methods of growing plants using only artificial light sources, which could include LED lights or lamps made from metal halide. In these cases, hydroponics might not need sunlight – as long as the right lighting is put in place.
How Does Light Affect the Growth of Plants?
Light is essential for the growth of all plants. Plants need light to acquire energy for growth. Sunlight is the most natural form of light, but artificial lights can be used as well. Not all plants have the same requirements when it comes to receiving light.
Some require a lot, while others only need small amounts. There are several different types of artificial light that can be used in the cultivation of plants, including incandescent bulbs, metal halide lights, high-intensity discharge lamps, fluorescent lights, and LEDs.
The type of light a plant receives can affect how it grows in different ways. Some plants require far more light than others. Plants that are receiving too much or too little light will exhibit weak growth, and their leaves will become discolored and fall off.
Fluorescent lights and LEDs are popular alternatives to sunlight because they can be used in areas that receive limited natural light, such as basements or greenhouses.
Why is Light Spectrum Important for Plants?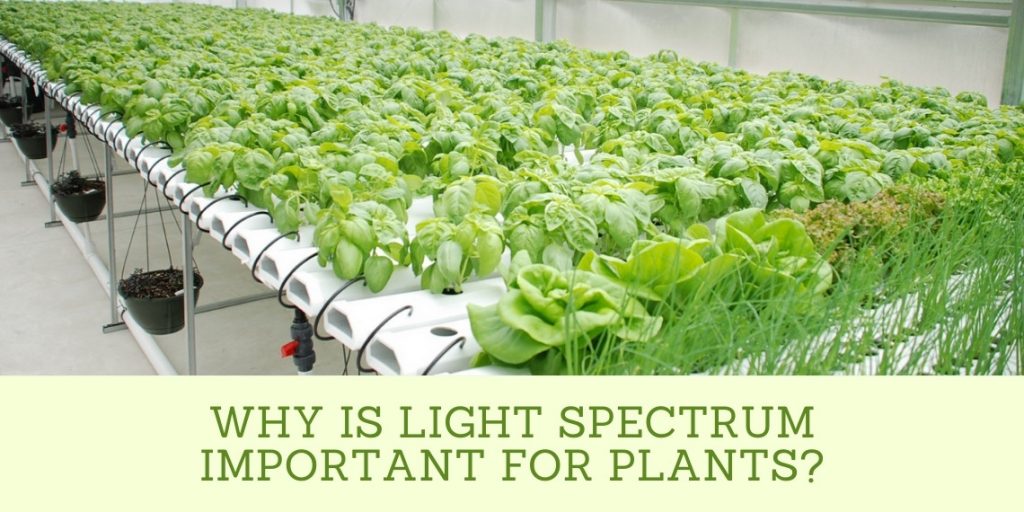 Light spectrum for plants is essential for overall growth and development because it provides them with all the needed ingredients for photosynthesis.
Plants absorb light differently than animals because they need specific types of light to carry out photosynthesis. Solar spectrum refers to the range of electromagnetic radiation that comes from the sun, which can be separated into infrared, visible and ultraviolet parts.
Plants absorb mostly blue and red light during photosynthesis. In contrast, animals cannot utilize these lights to carry out the process of photosynthesis because they have a different structure in their cells.
Hence, while plants require a full spectrum of sunlight for their growth and development, animals do not need the same amount of light. Moreover, just like animals, plants also need light intensity.
Using Grow Lights In Place of Sunlight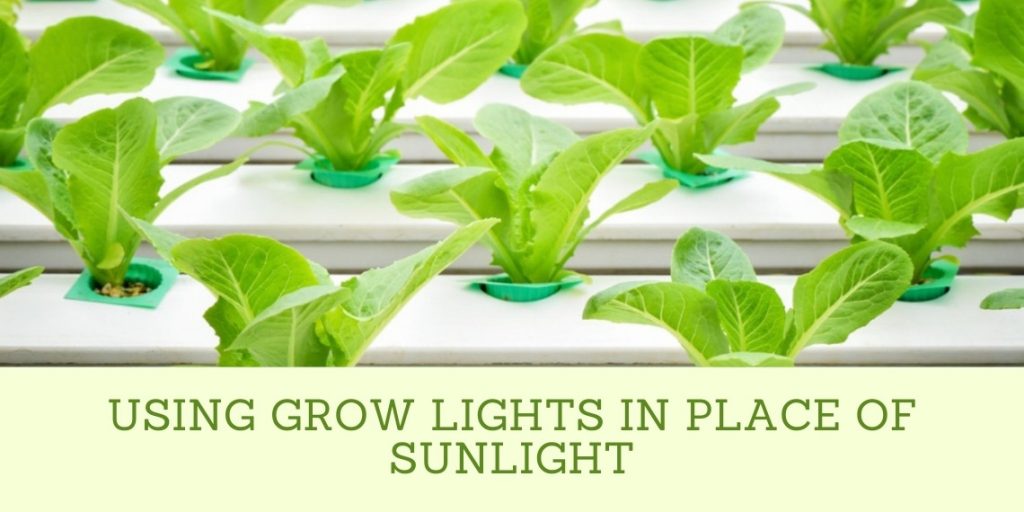 If you're using hydroponics to grow plants, you may be wondering if you can use grow lights in place of sunlight. The answer is yes – grow lights can be used to provide the right amount of light for your plants, whether they're indoors or outdoors.
There are several different types of grow lights available, including LED lights and HID lights. LED lights are a popular choice because they use less energy than other types of grow lights, and they produce little heat. HID lights are also a good option, and they produce more light than LED lights.
It's important to choose the right type of grow light for your plants. Some plants require far more light than others. Make sure you consult with a gardening expert to find out how much light your plants need each day.
In Conclusion
With a little time and effort, you can provide the right amount of light for your plants using artificial lighting. You'll be able to cultivate your favorite flowers, vegetables, and fruits without needing enough sunlight.
You should have no problem providing the right amount of lighting for your plants indoors with artificial light. Grow lights are a great way to provide all-important blue and red wavelengths without needing natural sunlight, which can be scarce in some areas.
As long as you're using grow lights that fit the needs of your plant's type, they'll produce strong growth and healthy leaves.