Hydroponic cucumbers are rising in popularity among growers and home gardeners because of the various benefits they has to offer. Low insect pest damage, remarkably high yield, rapid growth, and the ability to grow cucumbers out of season are key benefits of hydroponic cucumber.
Due to its rapid growth rate and desire for moisture, nutrients, and warmth – all found in a hydroponic system, cucumber grows healthy in hydroponics. It is one among the highest-yielding plants that growers grow in such system commonly.
Therefore, if you want to increase your cucumber yield, all you have to do is try hydroponics from the comfort of your home. In this article, we will cover what you need to grow cucumber hydroponically and the steps you need to follow for a high rate yielding.
Requirements Needed for Hydroponic Cucumber Yield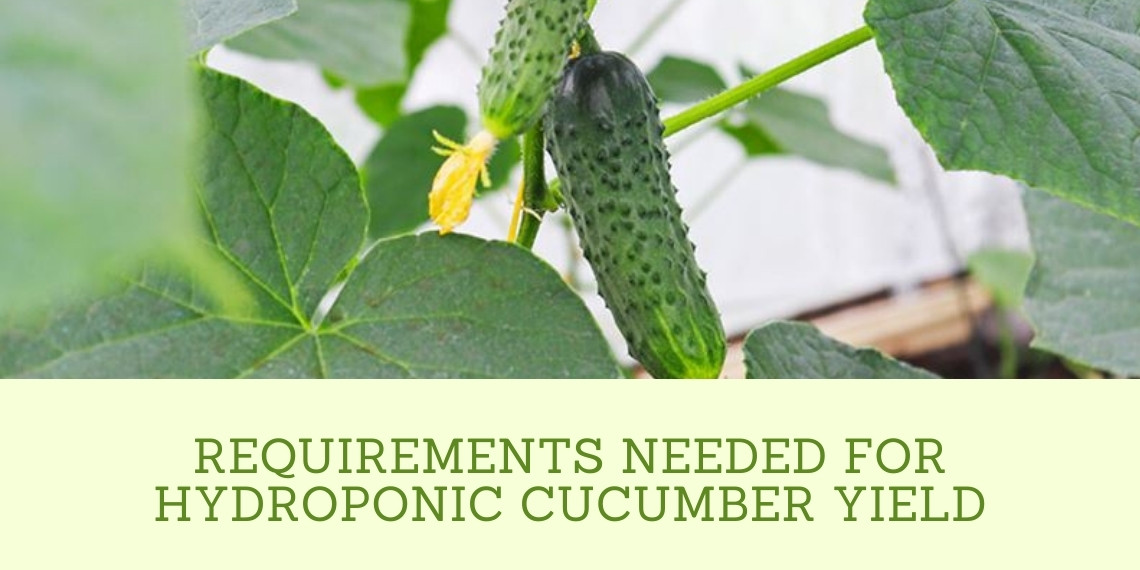 About 100 to 200 capacity of a plastic container, drum or barrel with lid
Expanded clay
Pots or netpots with sufficient holes
Ideal Cucumber Growing Conditions
Good varieties of cucumber seeds can cost around $1 each or more. While this may seem expensive, it is certainly worth the money as one healthy vine can yield quite a number of fruits.
Because of the cost of the seed, it is best to sow the cucumbers into Rockwool cubes, coir, individual cells, or other sterile growing media.
Steps to Grow Hydroponic Cucumber Yield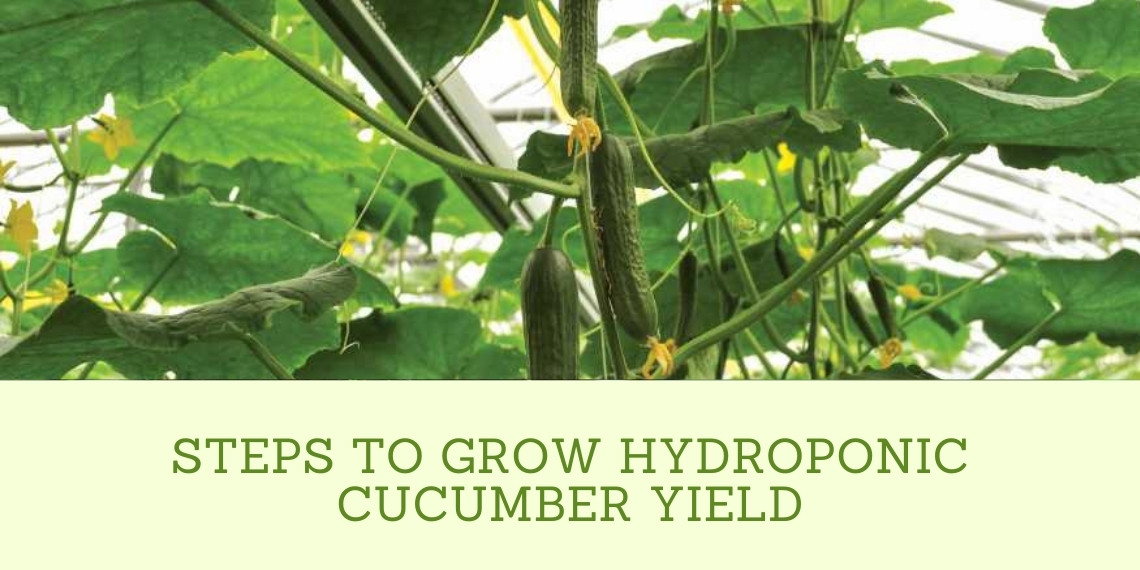 Raising seedlings from seeds
Transplant the seedlings
Preparing the reservoir and the lid
Putting nutrients inside the reservoir
The way to begin cultivating cucumber is reproduction through its seeds. Within a few days after sowing the cucumber seeds, true leaves will form, and then you can transplant your seedling.
You can sow the cucumber seeds in an individual pot with a grow medium such as vermiculite, perlite, or a blend. Keep in mind that you need to place the seed deep enough so that it does not dry out. It will also soften the seed coat during germination.
The straightforward way to yield hydroponic cucumber is to plant them in Rockwool cubes. Soak these cubes and fully drench them and then allow them to drain. After draining, put a seed in each cube half an inch deep and water it on a regular basis.
Seeds germinate best at about 80°F to 82°F, and you'll see roots emerging in about two days. For younger seedlings, it's best to harden them off at about 72°F to 75°F gradually prior to planting them into the hydroponic set-up.
For new growers, it is highly recommended that you use cocopeat pellets as it is highly natural and the roots of the plant form just like how it would in the soil.
Next, you need to prepare the pot or netpot for transplanting seedling. Fill the pot with expanded clay; this will hold the plant that is developing. After germination and transplantation, the young plants yield at a rapid rate so long as their environmental set-up is healthy and encouraging.
After the cucumber plants start yielding, they will grow for about 3 to 4 months, and it will take about 4 to 6 weeks for seeds sowing to be ready to pick the first cucumber. You can then start your new batch of cucumber plants before removing the older plants.
Next, you need to prepare the hydroponic container lid. It will hold the growing pots in which the cucumber seedlings will be transplanted. You also need to fill the reservoir with nutrient solution.
Make sure you pour the formula up to a certain level so that the bottom of the netpot narrowly touches the top surface of the nutrient formula. It will take about 3 to 5 days for roots to start emerging out of the netpot and begin reaching down for the nutrient formula.
These are all the steps and information you need to know when it comes to cultivating hydroponic cucumbers by yourself.